Update 27-02-2016: I have stopped working on this project, and therefore i no longer support the code/schematic and printed circuit board.
Update 20-12-2014: this arduino mppt charger shield is tested and works withTim Nolans version of the arduino sketch. The placement of the mosfet's on th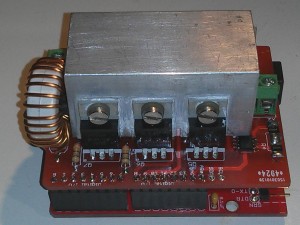 e circuit board was designed to fit to a Aluminium U profile.
Just make sure you don't try to cool down the power from a 9 map solar panel, with this small aluminium Profile.
To do that, you need a bigger cooling plate. You can find a link in the article below for an example of how to use a salvaged pentium 4 cooling plate.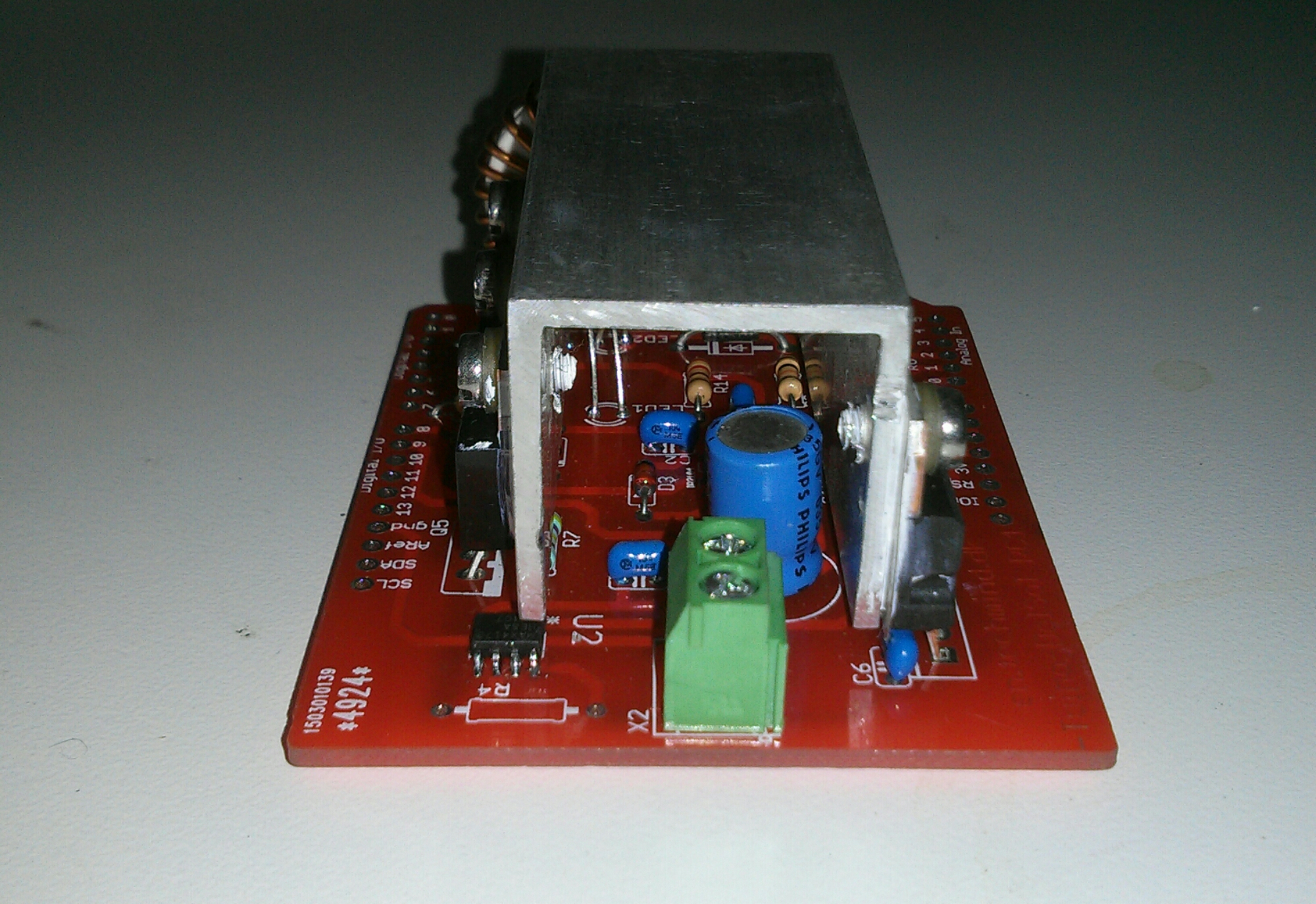 This project is inspired but the original Peak Power Tracker Battery Charger Project made by Tim Nolan. Unfortunally he's website is down, so i will try to recover the specs and bilding material from his page.
The mppt solar charger with arduino is designed so a 12V (20 volt peak) solar panel  can do the charging of a 12V lead acid battery.
Tim Nolan used a Arduino Duemilanove development board, in this project i have used both Duemilanove and Uno (r3) as the basic platform.
Tim Nolan used a Arduino Protoshield Kit for he's development, i did that in my first version, but i became more and more happy for this project, and desided to make my own pcb layout based on Tim Nolan's original project.
The project original consist of a number of files, most still have fully working link
He made a article on http://www.homepower.com on how Peak Power Tracking works. The original article is still online: Peak Power Tracking article.pdf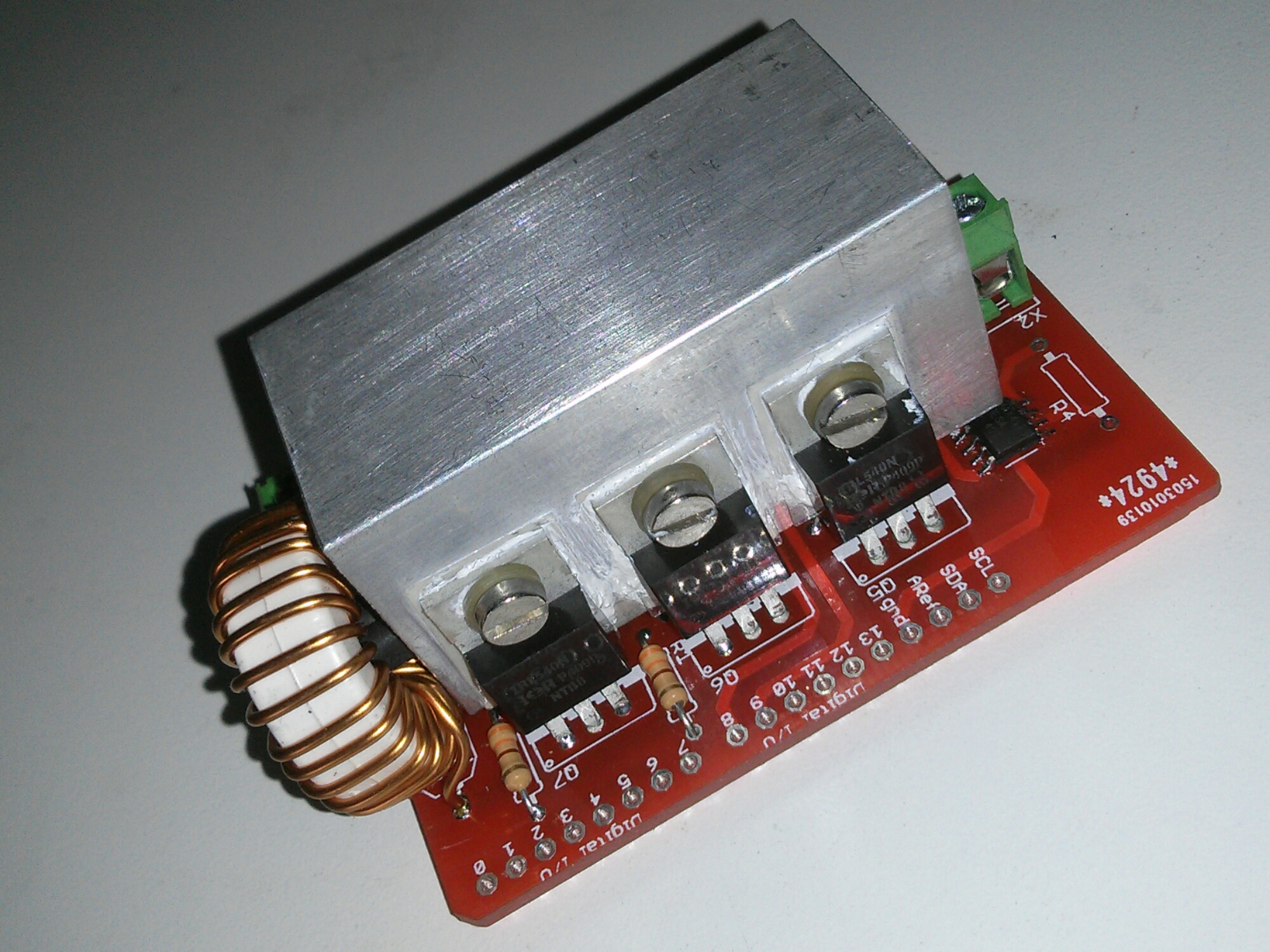 More cooling options for te arduino mppt solar charger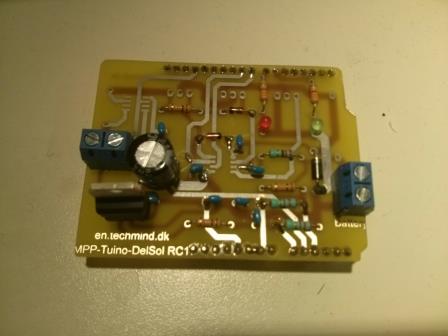 Open source pcb made for Tim nolan's mppt solar charger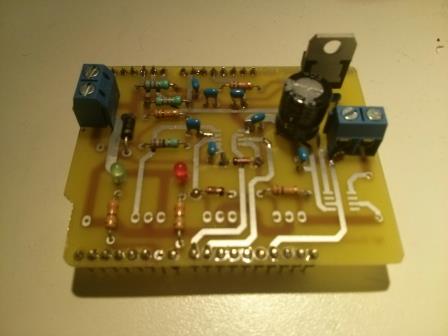 This is a version rc1 of the pcb, and i will try using irl540 MOSFET instead of irfz44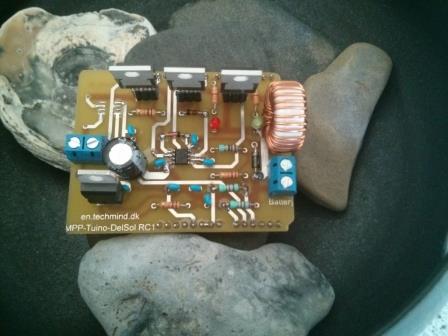 Download eagle pcb and schematic source files:
Arduino MPPT shield schematic and pcb eagle files for rc1