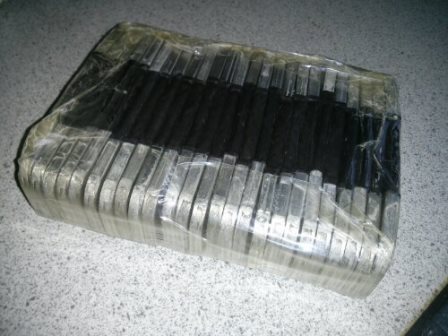 connections between the cells is known as a weak point in LiFePO4 battery packs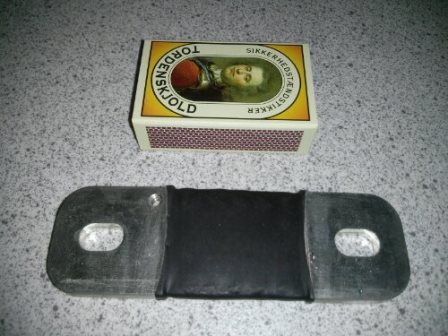 So i decided to add new much stronger cell connectors to connect the battery cells.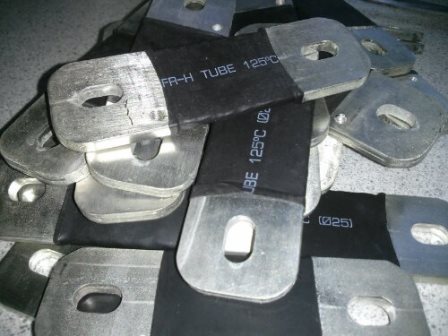 This type of cell connection is made so there is no dangerous cracks build into them.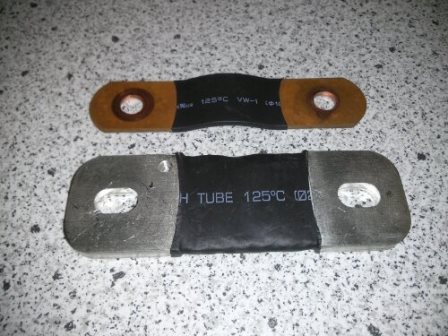 Here you can see the difference clearly in the original standard cell connections and the new.
The thickness of the new 5 mm-1 ½ mm for the old. The connection between the terminals is a flexible 'sock' on the new. The old ones are of solid copper, and the risk of breakage is very high.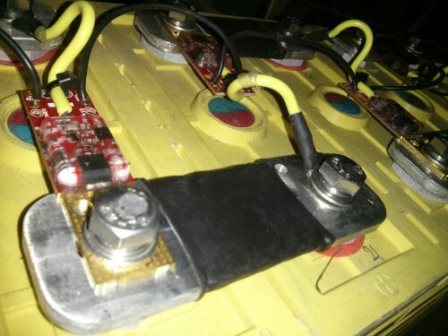 here we see the thyndersky aha160 battery cells with cell balancing modules from ev-power in australia and the new high quaity braided cell connections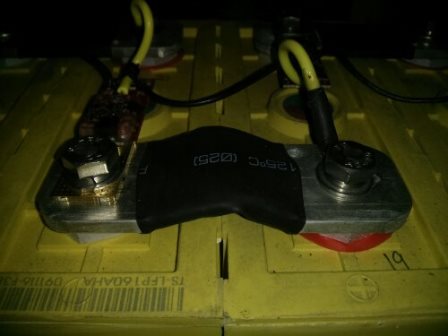 I have chosen to make 'some air' in the flexible part